The Lesbian Gay Bisexual Transgender Center enriches the experience, fosters success, celebrates victories, and affirms the existence of Penn's LGBTQ+ undergraduates, professional and graduate students, staff, faculty, and alumni using the lenses of social justice and intersectionality.
 Through education, support, and advocacy, the Center cultivates a campus climate where all students, regardless of their gender or sexual identity, can live authentically.
ALOK named first Scholar in Residence at Penn's LGBT Center
The University of Pennsylvania announced a $2 million commitment to create the first residency, at any university in the United States, dedicated to championing LGBTQ+ communities and scholarship.
The LGBTQ+ Scholar in Residence provides new resources to bring prominent leaders to Penn's campus. The residency will launch this April with inaugural scholar ALOK, an internationally acclaimed author, poet, comedian, and public speaker, whose work explores themes of trauma, belonging, and the human condition. ALOK is the author of "Femme in Public" (2017), "Beyond the Gender Binary" (2020), and "Your Wound/My Garden" (2021), and has toured more than 40 countries over the past decade.
"University Life is deeply appreciative for this impactful gift," said Tamara Greenfield King, Interim Vice Provost for University Life and Senior Associate Vice Provost for Student Affairs. "The Scholar in Residence program complements the incredible work of our Lesbian Gay Bisexual Transgender Center to make visible the experiences of Penn's LGBTQ+ community. We are honored to lead the inaugural program, and we are committed to demonstrating, on a national level, how this program can bolster the LGBT Center's efforts to create inclusive cocurricular experiences for our students."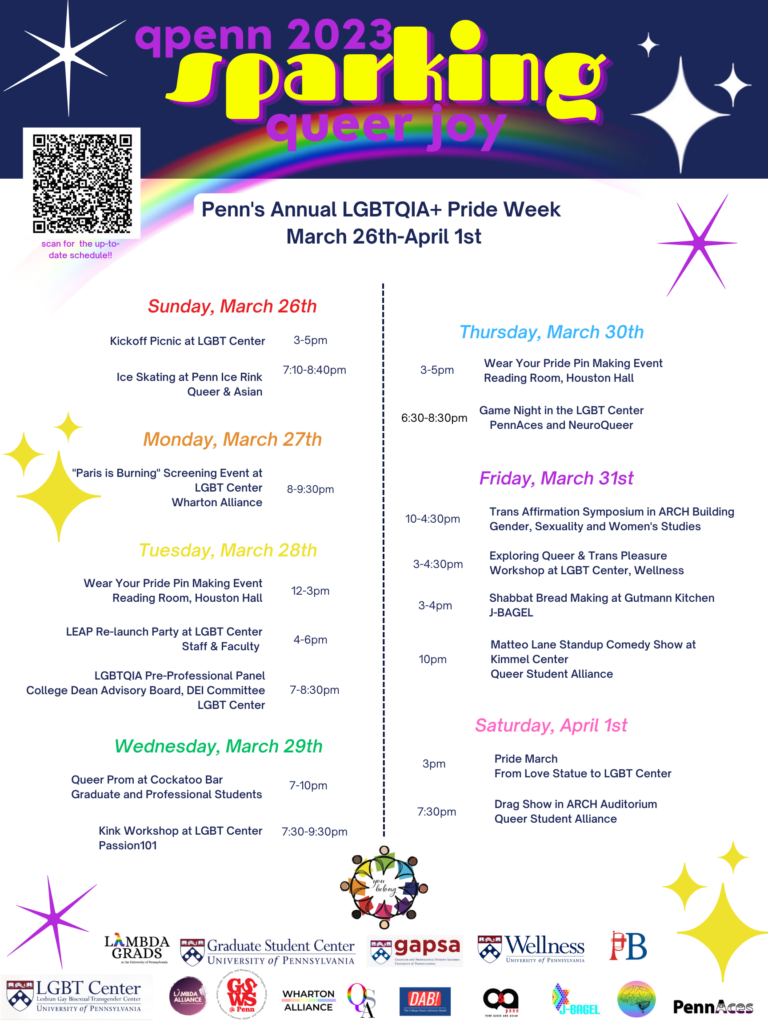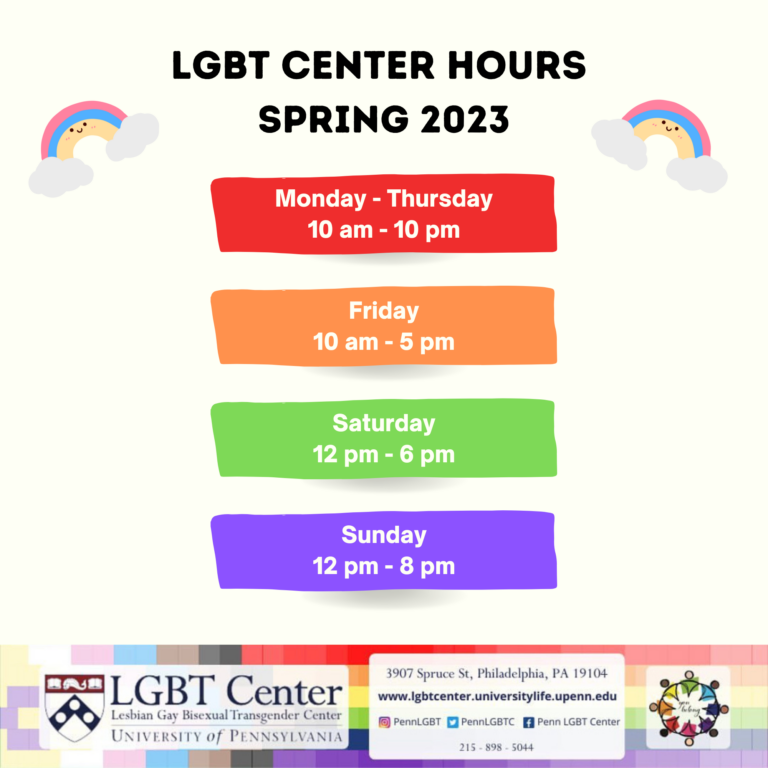 Monday – Thursday: 10 am – 10 pm
Friday: 10 am – 5 pm
Saturday: 12 pm – 6 pm
Sunday: 12 pm – 8 pm