The Lesbian Gay Bisexual Transgender Center's mission is to enrich the experiences, foster success, celebrate victories, and affirm the existence of Penn's LGBTQ+ undergraduates, professional and graduate students, staff, faculty, and alum using the lenses of social justice and intersectionality. Through education, support, and advocacy, the Center cultivates a campus climate where all students, regardless of their gender or sexual identity, can live authentically.
Lesbian Gay Bisexual Transgender Center
3907 Spruce Street
Philadelphia, PA 19104
LGBT Center Building Hours:
Monday – Thursday: 10am – 10pm
Friday: 10am – 5pm
Saturday: 12pm – 6pm
Sunday: 12pm – 8pm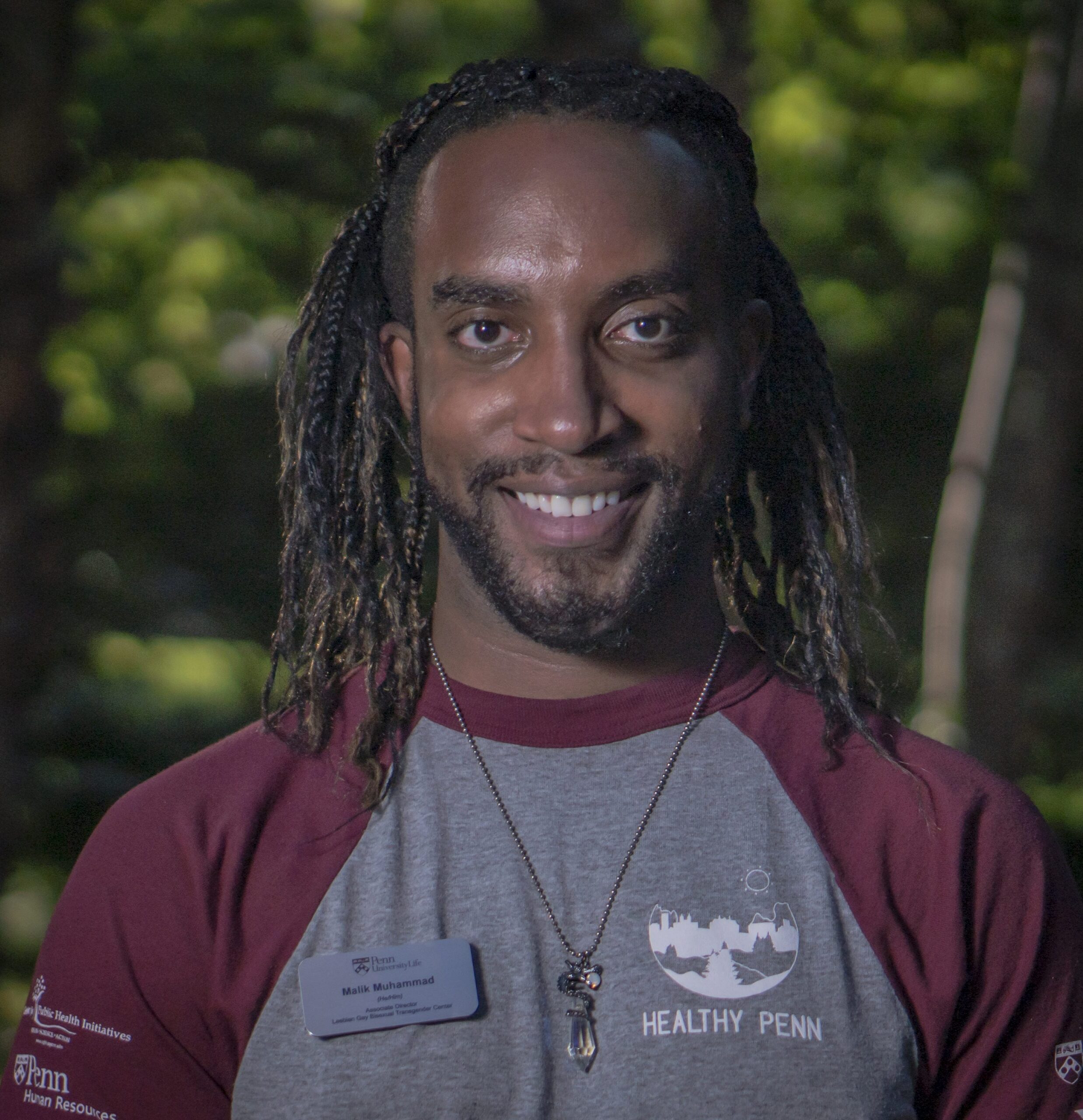 Malik Muhammad
(he/him)
Associate Director
Malik Muhammad is an Associate Director at the LGBT Center. A Philadelphia native, Malik holds a Bachelor's degree in Psychology as well a Master's degree in Higher Education Counseling and Student Affairs from West Chester University (WCU) of Pennsylvania. A proud brother of the Pennsylvania Tau Chapter of Sigma Phi Epsilon Fraternity, Malik's passion for social justice began at an early age as  the son and grandson of phenomenal change agents in the Philadelphia African American Muslim community. That passion was reignited and started to flourish during his six-year academic and para-professional career at WCU. There he came to realize the deep significance of LGBTQ+ advocacy, education, and working with an intersectional lens at the higher education level and in all walks of life. Now, years later, Malik is a change agent himself. At Penn, he diligently works to support students, faculty, staff, alumni, and community members spearheading the Center's educational programs, advising LGBTQ+ student groups, and fostering collaboration across the University with various other roles. Malik also serves the Philadelphia community as a member of the Penn Center for AIDS Research Community Advisory Board, the Colours Organization Board, and as a talented local artist/entertainer. From the moment you meet him, Malik's genuine, energetic, and optimistic nature is undeniable and often, quite contagious. If you haven't already, find out for yourself!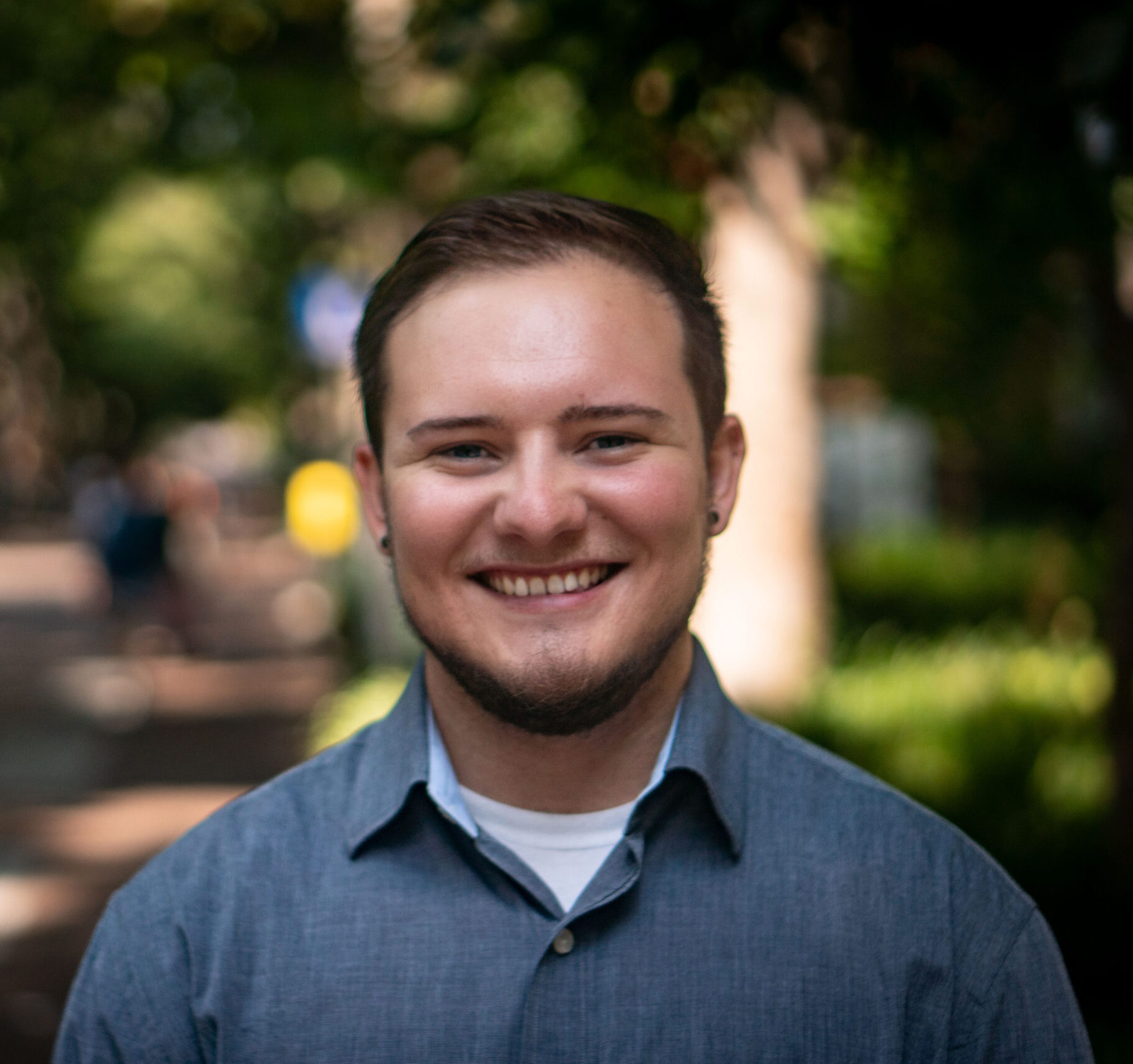 Jake Muscato
(he/him)
Associate Director
Jake Muscato is an Associate Director at the LGBT Center. Originally from Lancaster County, Pennsylvania, Jake's passion for LGBTQA+ advocacy began when he started his high school's first Gay Straight Alliance club shortly after discovering his own queer identity. From there, he attended West Chester University (WCU) of Pennsylvania, studying political science and women & gender studies. While at West Chester, Jake was an active leader in the LGBTQA+ community working as a peer educator and presiding over the student run LGBTQA+ organization. After receiving his two bachelor's degrees from West Chester, he served as an Americorps Member with City Year, supporting youth through mentorship, education and advocacy in the Philadelphia public school system. Prior to joining the LGBT Center staff, Jake was working in child welfare, helping youth and families navigate foster care and adoption in Philadelphia. In his role, Jake supports all efforts of the LGBT Center. His specific focus is programming for trans and non-binary communities on campus, as well as supporting graduate student groups. As a member of the trans community himself, he believes in the importance of using his personal experience to continue a conversation about the needs of the trans and non-binary community at Penn and the greater Philadelphia area. Jake hopes to always create an environment where everyone feels welcome to be their authentic selves.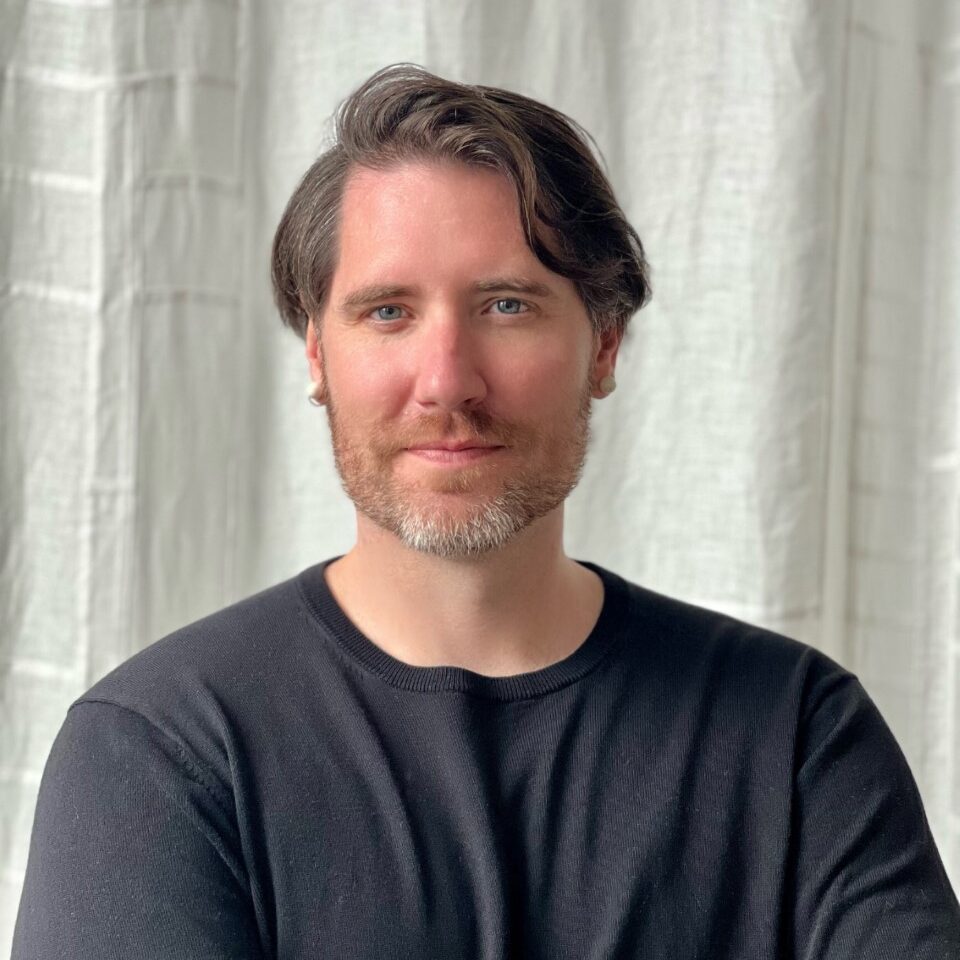 Loran Grishow-Schade
Building Coordinator
Loran Grishow-Schade serves at the LGBT Center's Building Coordinator in addition to Loran's work as the founder/director of The Spillway Foundation, Inc—a social service nonprofit working towards our collective liberation from systems of oppression. Loran holds a triple masters from the University of Pennsylvania Carey School of Law (GL '21) and the School of Social Policy and Practice in Social Policy (MSSP '21) and Social Work (MSW '20). During Loran's MSW practicum Loran served the LGBT Center as the MSW Intern, spearheading projects like Trans Day of Remembrance on Locust Walk and the Solidarity Not Appropriation Full Metal IndigiQueer Residency. Loran is the recipient of the University of Pennsylvania's 2021 Dr. Andy Binns Award for Loran's work advancing gender equity at Penn, and the Graduate Student Leadership Award by the James Brister Society. Outside of work Loran can be found playing frisbee with Sunset Blush at the dog park or exploring the art world with their partner in crime. Loran responds to any and every pronoun, just know Loran's family and friends all use "they/them."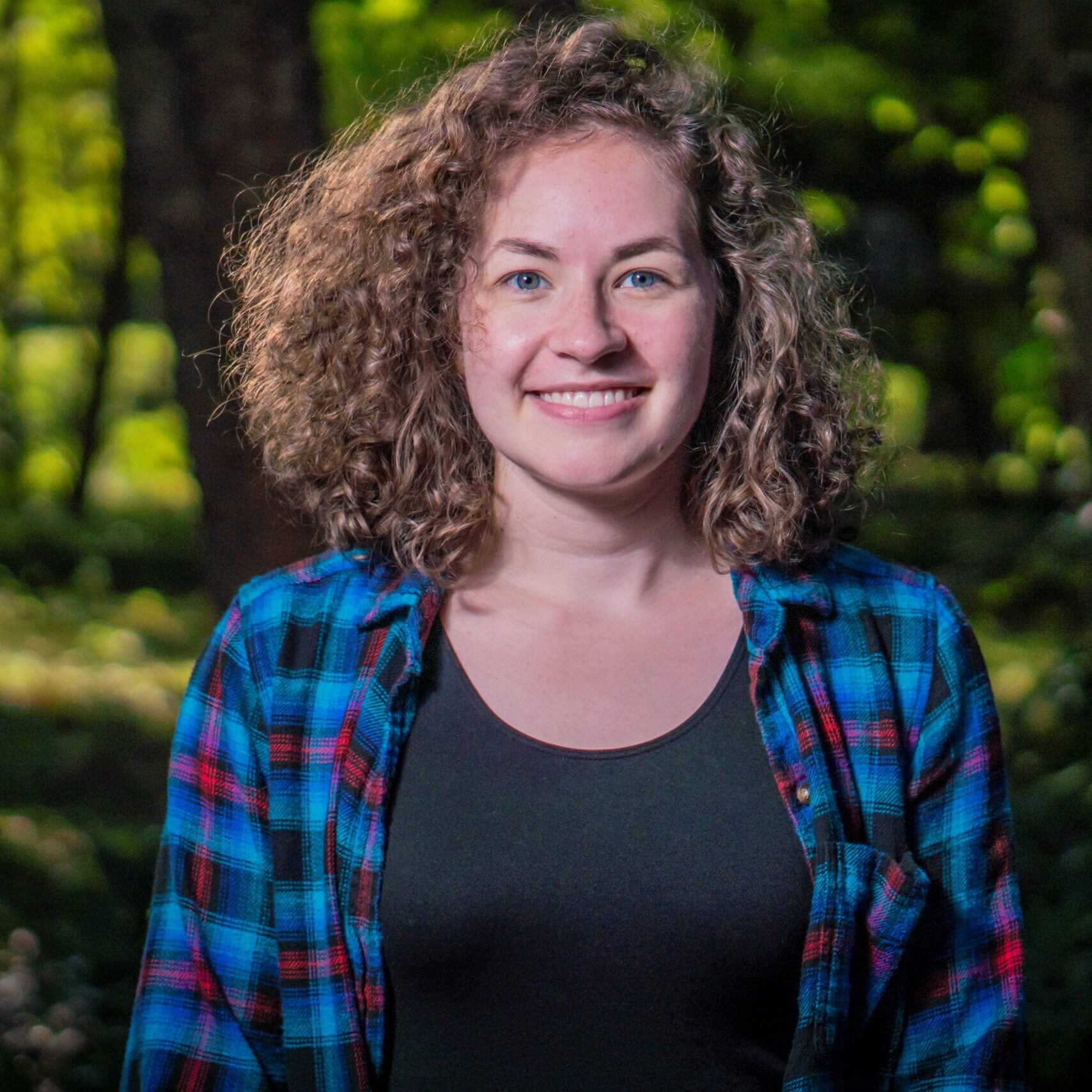 Juliana Vollmer (she/hers)
Juliana (she/her) is a Junior in the College studying Psychology and minoring in Nutrition Science. She plans to use her experience as a low-income, neurodivergent student to inform her career in clinical psychology. She also plans to bring more financial wellness knowledge, mental health awareness, and neurodivergency inclusion to the LGBTQIA+ and Penn communities. In her free time, you can find her strolling around campus, working out at Pottruck, watching animated shows, or eating any number of delicious foods!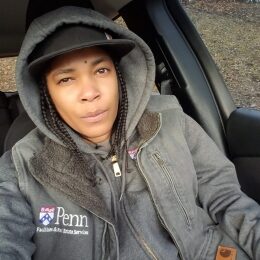 Tayondra Williams (she/her)
Service Mechanic
Philly native Tayondra, also known as Tay, is our building's service mechanic. She has been employed at Penn for ten years and loves fixing things. Outside of work Tay enjoys spending time with her wife and son. If she's not at work or with her family, she's probably somewhere reading a book. Her all time favorite novel is "The Great Gatsby " by F. Scott Fitzgerald.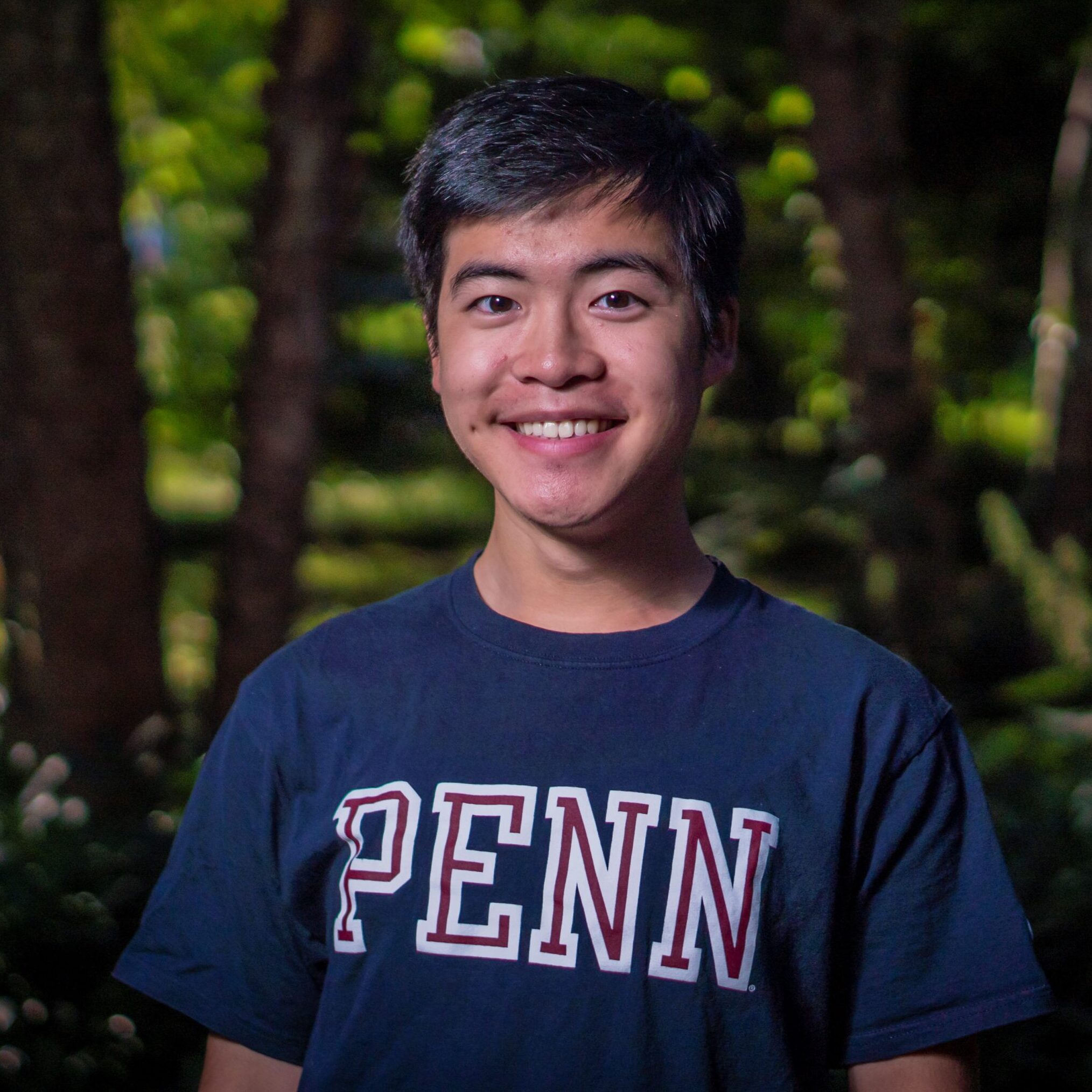 Xandro Xu (he/they)
Xandro Xu is a Sophomore in the College studying Neuroscience. He is passionate about I'm passionate about diversity & inclusion, LGBTQ+ advocacy, the arts, and social impact through entrepreneurship. Outside of working at the Center, Xandro is a clarinetist in the Penn Symphony Orchestra. He also loves to take photos, travel, and listen to podcasts.
Justin Roberts (he/him)
Justin is a Senior in the College studying Economics and Political Science from Central California. He is a pre-law student who wants to use his knowledge and experience to help others through work in public policy. In his free time, he plays the clarinet with the Penn Band, bakes, games, and watches various Marvel productions on Disney+. In addition to the Center and band, he is involved with QSA, PORES, and Penn Leads the Vote
Welcoming everybody
You are welcome at the Center, no exceptions. We accept you as an individual whether queer, heterosexual, questioning or something else, 'in' or 'out', of any race or ethnicity, young or old, and so on as we value and appreciate everyone.
Respecting varied ways of being
We acknowledge there are many ways to be lesbian, gay, bisexual, transgender, queer, or allied and celebrate our community, diversity.
Maintaining confidentiality
We provide a confidential, non-judgmental place in which to embrace and discuss sexuality and gender.
Making no assumptions
Assumptions are not made about anyone, identity, reason(s) for coming to the Center, or any other status, as we believe everyone is a unique individual.
Ending all forms of oppression
We strive to end all oppression because if one person is diminished by oppression, then we all are.
Fostering and maintaining a sense of community
Creating a sense of community is vital for LGBTOA persons on campus to engender pride, a safe space, and learning and leadership oppertunities. As we build campus community we also hope to stimulate a connection to the broader LGBTQA community in Philadelphia, the US and the world.
Recognizing our forbearers'  contributions
We stand on our forbears' shoulders, as their work has enabled us to be where we are today. We are grateful to them and aim to recognize their contributions on a regular basis.
Giving back
Just as our forbears have given to us, we strive to serve others through volunteer, activist, and community work.
Engaging with Philadelphia-area, organizations
We partner with city-based organizations to the best of our ability, particularly those serving the next generation of college students.
Being open to feedback
Patron opinion is important and Center staff takes it seriously. Please let us know how we are doing either in person, by email, or anonymously via our website or suggestion box (located near the printers on the second floor).
Penn is proud to be the home of the second oldest LGBTQ+ center in the US (the University of Michigan was first). What eventually became the Lesbian Gay Bisexual Transgender Center (Center) was created in 1982 followed several homophobic campus incidents, including the severe beating of a gay sophomore by a fellow student. Student leaders and several progressive administrators took action by hiring founding director Bob Schoenberg to work three days a week as a point person for lesbian and gay concerns (there was no mention of bisexual or transgender people at that time) via Student Activities in Houston Hall.
When the Student Activities office restructured, the program moved to 3537 Locust Walk, eventually acquiring the entire third floor.  Although he had assistance from a few work-study students and eventually a half-time staff person, more help was needed.  In fall 1998 a second fulltime position was filled and by 2002, the Center was granted a third staff member; a staffing pattern which holds true today.  Meanwhile, the Center's name grew as well, including 'bisexual' in the late 1980s and 'transgender' in 1999.
In October 2000, Penn President Judith Rodin announced a major gift to the Center from David Goodhand, C'85 and Vincent Griski, W'85. At the same time, the University committed an entire campus building to become the LGBT Center's home. With this gift and ensuing donations from many alumni and friends, the exterior of the historic 1870s Carriage House was restored and the interior was gutted and redesigned providing two floors of space for the Center and its affiliated student organizations, making it the physically largest LGBTQ+ center in the nation.
After 35+ years, we are incredibly proud of the Center's progress and status as an invaluable campus resource. That said, we are constantly working to better serve the ever-changing and diverse LGBTQ+ community.