We're thrilled to announce that we are accepting reservation requests for the Fall season. You can plan ahead and submit your reservation requests up to 90 days in advance. To ensure a smooth process, please make sure to submit your reservations at least 10 days prior to your event, or 15 days if your requested time falls outside of our business hours. Spaces will be allotted based on staff availability. For any questions or concerns, don't hesitate to contact our Building Coordinator, Loran Grishow-Schade, at loran@upenn.edu.
Submitting a reservation form is NOT a confirmed reservation. All reservations will be confirmed via email within 7-10 business days of request. If requests are made outside our regular hours, please allow for an additional 5 business days to secure proper staffing. Thank you.
Reservation requests for the Fall 2023 semester open on July 17th, 2023; reservations can be made up to 90 days in advance.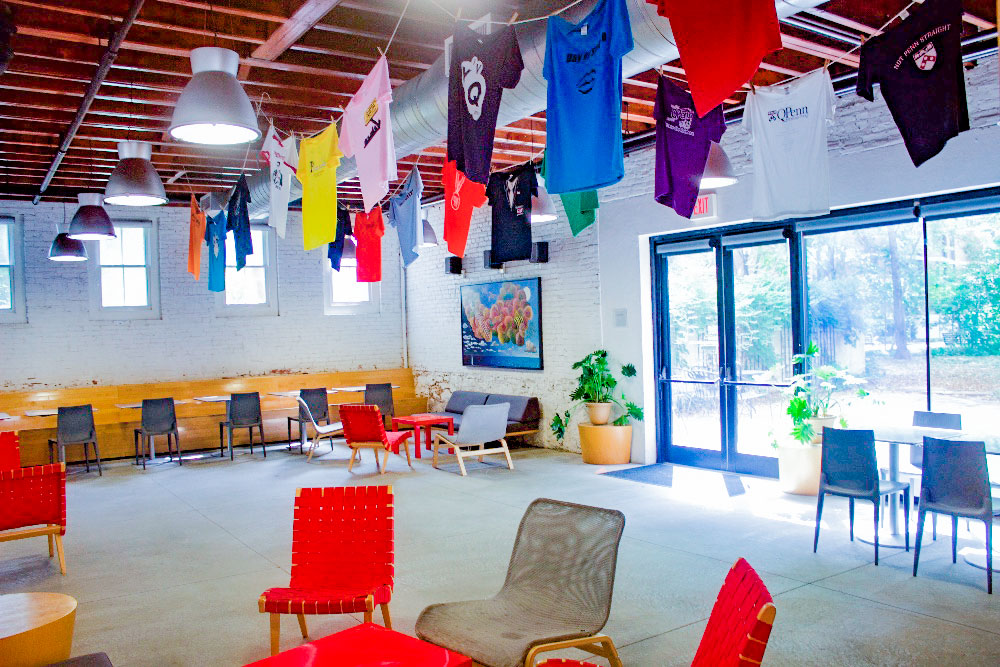 Located on the 1st floor, the Goodhand Room accommodates 60 people seated and 100 standing with its large open space, and Smart TV / screen with multi-media connections. The Goodhand Room is great for receptions, dinners, movie screenings, lectures, presentations and more. This room includes 2 couches, 8 lounge chairs, 8 2×2 square tables, and 10 chairs.   Bluetooth speakers, microphones, podium, and additional chairs are available upon request. The Goodhand Room also comes with access to our catering kitchen area and outside patio use.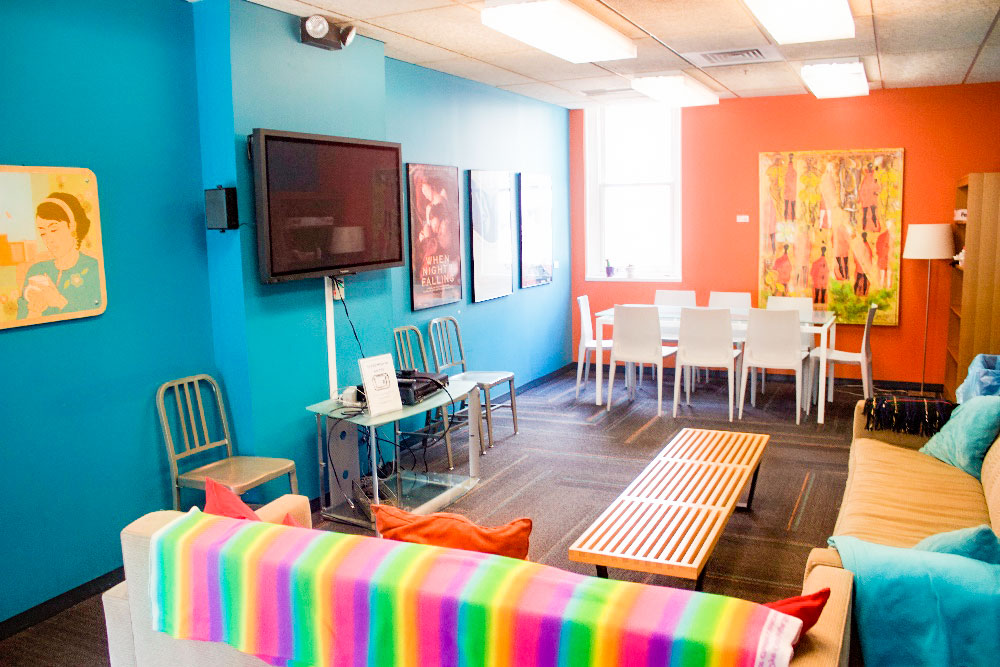 The Gordon-Buono Student Lounge
Located on the 1st floor, the Gordon-Buono Student Lounge is great for small meetings, study sessions, intimate gatherings etc. This living room style space, is carpeted and has the capacity for 40 standing and 20 seated. The lounge has as TV, DVD/VCR, stereo, and Wii gaming system. Food and drinks are permitted.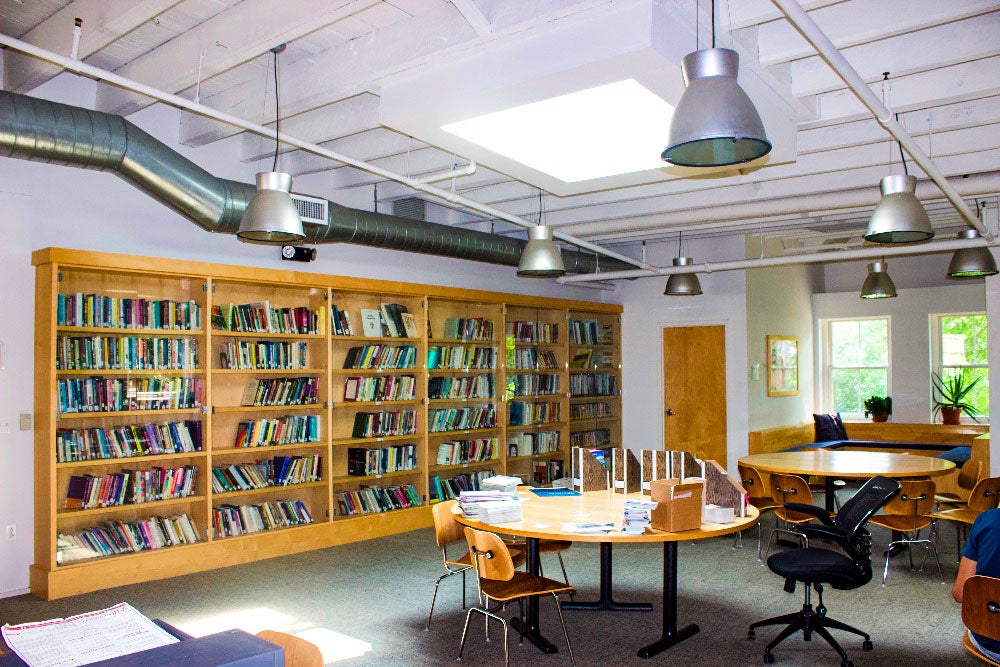 The Kaplan-Perry Reading Room
Located on the 2nd floor, the Kaplan-Perry Reading Room seats 20-25 people at the two round conference tables. This space can accommodate up to 50 people classroom style. The Kaplan-Perry Reading Room is equipped with an extensive library of books and publications for and about the LGBTQ+ community, as well as computers. A screen and projector is available upon request.
Food and beverages are not permitted the Reading Room.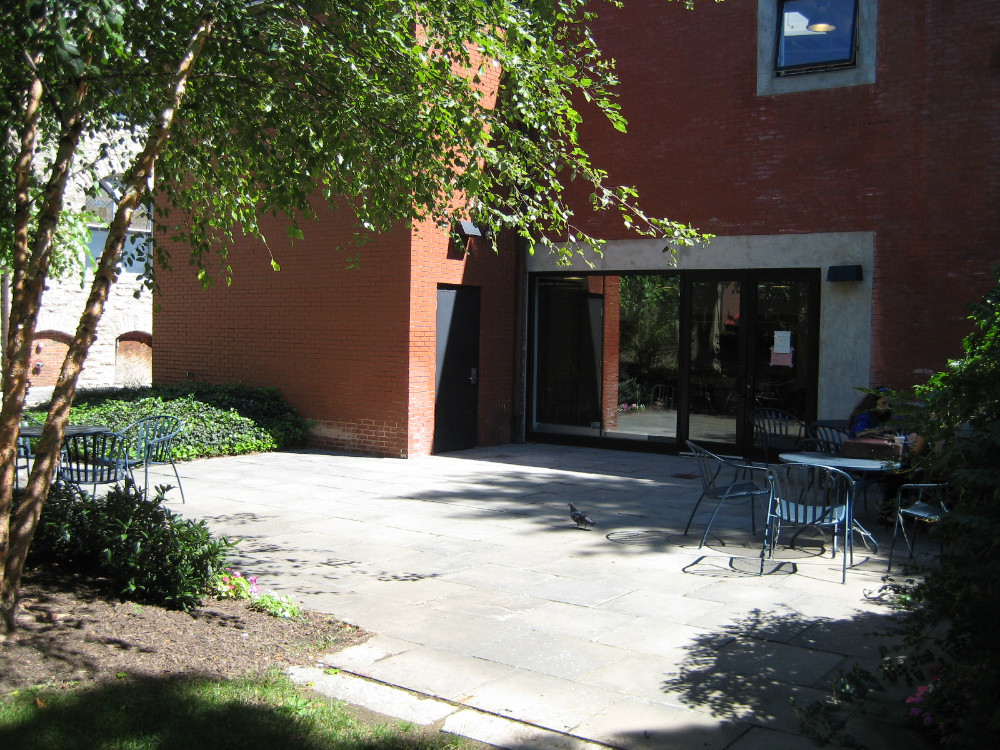 Located on the west side of the building, and right off the Goodhand Room, the patio offers opened and shaded outdoor space for events up to 50 people. There are 3 small patio tables and chairs available for use. Eating is permitted in this space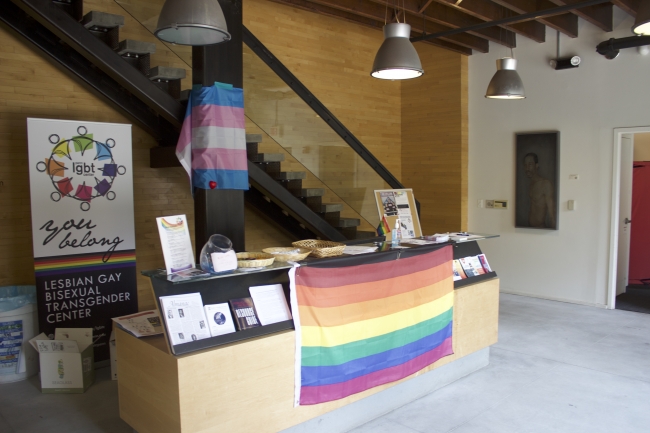 Our reception area is in the building's front and features a large glass wall that can be opened to the South, giving access to a small patio