LEAP (LGBT Employees At Penn)
Mission
LGBTQ+ Employees at Penn (LEAP) is a group dedicated to the retention and edification of Penn's Lesbian, Gay, Bisexual, Transgender, and Queer employees of the University of Pennsylvania. This group is open to all staff, faculty, and postdocs, exhibiting a diverse range of interests at Penn.
Our goals are to:
Conserve a personal and professional network for all LGBTQ+ Penn employees
Support diversity initiatives at Penn, including recruitment, outreach, retention, and education on LGBTQ+ issues
Develop & sustain a relationship with the Philadelphia LGBTQ+ community
Research and advocate for improvements to policies that affect LGBTQ+ Penn employees
Interested in Getting Involved? Reach out to one of our co-chairs below!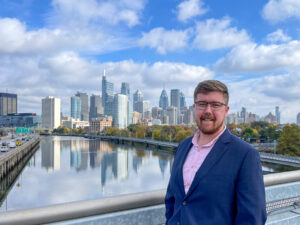 Michael Sievers (he/him/his), Co-Chair
As a transplant to Philly, Mike has loved how quickly he has been able to find queer community both in the city and at Penn. He is excited to step up and co-chair LEAP and have a part in cultivating that same community for other LGBTQ folks here at Penn. Outside of work, you can find Mike line dancing in the city on Friday nights, or entrenched in an impromptu DIY project around his or his friends' houses. Feel free to connect with Mike (about LEAP or anything else) at sieversm@upenn.edu.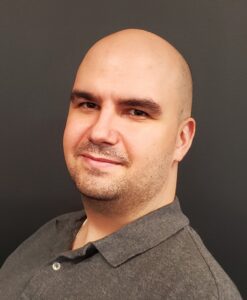 Dani Trimmer (he/him/his), Co-Chair
With a diverse experience in Retail and Higher Education, Dani brings a different perspective of inclusiveness. Having been exposed to such different work cultures has enabled him to advocate for the people who feel they may not have a voice. In his last position, he helped co-chair their last Employee Resource Group and bring it back from a period of pandemic inactivity. He's excited to help LEAP become a valuable resource for staff and faculty at Penn. If you're interested in joining the new LEAP, drop a message – dtrimmer@upenn.edu.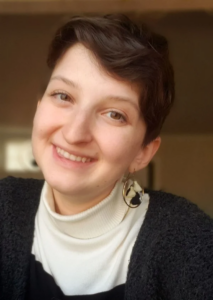 Nik Kroushl (she/her/hers)
, Communications Co-Chair
Nik is a creative/analytical professional excited to join LEAP in fostering queer community and advocacy/organizing among Penn staff. Outside of work, she can be found doting on her cats, salsa dancing, binging fantasy novels and sitcoms, and meandering around West Philly. Please get in touch (about LEAP or anything else) at nkroushl@upenn.edu.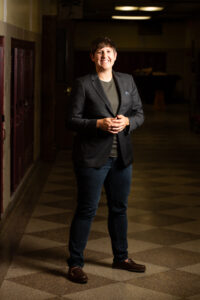 Sarah Punderson (she/her/hers), Communications Co-Chair
Sarah is a writer of speeches, stories, and human sentiment. She's been at Penn for three years and is thrilled to help lead and amplify messaging for Penn's amazing LGBTQ+ staff and faculty community. Beyond writing, Sarah enjoys taking walks and exploring West Philly with her wife and two young children, biking around the city, planning her next big trip, or visiting local bookshops in cities worldwide. Please get in touch (about LEAP or anything else) at pundy@upenn.edu.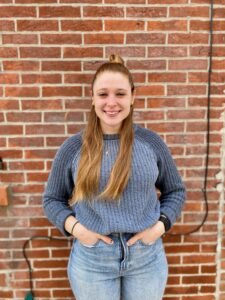 Emily Delany (she/her/her), Programming Chair
Emily works as an Academic Advisor in the Office of Academic Services, as well as a Special Programs Coordinator in the Office of Diversity Equity and Inclusion, all out of the School of Engineering and Applied Science. Prior to coming to Penn, Emily spent fives years at Drexel University working as an Academic Advisor and Student Services Manager for Health Sciences programs, and was a member of their DEI board in CNHP. She is a proud City Year Philadelphia AmeriCorps Alumni, and cherishes that experience she had to work directly with Philadelphia students during her time with AmeriCorps. Earning her MSE in Higher Education from Drexel University, and her BA in Sociology and Gender Studies from Loyola University of Maryland, her commitment to investing in the development of systems of education, ODEI/LGBTQIA+ programming, and community driven impact initiatives, stay in the fore front of her work. Outside of work, Emily is an athlete and former coach in the CrossFit space spanning 12 years and counting, and is deeply committed to exploring the always expanding food scene Philadelphia has to offer (there is always another hidden gem to uncover). As Programming Chair of LEAP, Emily hopes to bring together our LGBTQIA+ Penn Faculty and Staff community, in spaces of advocacy, solidarity, and joy, with one another.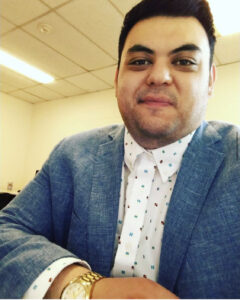 Sam Lim (they/them/theirs), Internal Affairs Chair
Sam has dedicated their career to LGBTQIA+ advocacy across K-12 and post-secondary education. They are excited to support the queer community at Penn and seek to create an accessible, inclusive, and meaningful LEAP membership experience for faculty and staff. Outside of work, you can find Sam exploring local comic book shops, watching horror films at independent movie theaters, or checking out the newest restaurants. To connect with Sam, email szlim21@law.upenn.edu.